Vacancy Trends in 2022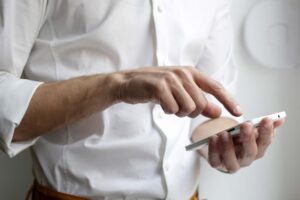 With the COVID-19 pandemic entering its third year, trends are changing within the real estate and leasing industries. The environments in which people live, work, and learn have changed drastically with the implementation of working or earning a degree online at home. Students and the workforce alike realize the change to remote work, whether permanently or with a hybrid setting, results in having to make big decisions on their living space. The current workforce also considers factors such as location, cost of rent, and how much storage area they'll need as they prepare to make their next big move.
With moving trends come trends in proptech as well. More and more residents look for flexibility and options to tour apartments during the pandemic. Property managers also must look for options to give residents when it comes to signing leases and paying rent either in-person or online as well. With 2022 around the corner, a rising trend for filling vacant apartments is for potential renters and current renters to schedule amenity reservations and viewing vacant apartments online at their own schedule. New innovations in proptech allow current residents to schedule amenities such as pools or gyms to use whenever they need without having to worry about double booking or sharing amenity space if that is not their preference. Potential residents can go online to view vacancy lists and choose whether to tour potential living spaces online or in-person.
How Invictus Fits In
Invictus stays on top of proptech trends by offering the latest innovations for current and potential residents. Current residents with Invictus can use the amenity reservations tool to book patios, pools, or gyms for whatever they need without the worry of double booking or sharing amenity space. Potential residents can also use Invictus by viewing vacant apartments with the Invictus kiosk, and can also use the self-guiding tour option to abide with social distancing guidelines and view potential residencies that aligns with their work and daily schedule. Invictus strives to elevate the resident community and continue to be innovative with the proptech industry.