Elevating Your Community Experience
Founded in 2015, Invictus strives to elevate and empower the community experience. With Invictus, both residents and property management have a product that puts everything in one place. Instead of navigating multiple login portals, residents can directly chat with their leasing office through our app, and have their needs taken care of without leaving the couch.
Video intercom and digital keys have become the norm for entryway systems, but Invictus is more than that. Invictus fuses lifestyle and technology together to create in all-in-one smart community residents won't want to leave!
Our leadership is comprised of multi-family, technology, and visionary thought leaders based in Los Angeles, California.
Cofounder and Board Member
Kevin enjoys connecting with others in the proptech space and is passionate about using his 17-year personal experience in multi-unit and 8-year experience in sales to transform the residential entry experience. His background includes leading sales in Southern California at SolarCity where he was the top sales performer every year between 2008 and 2012. From 2019-2021, Kevin was the Area Sales Specialist for Apartments.com where he remained in the Top 10% of sales through 2021. Kevin has a BA in Business Administration from the University of Colorado at Boulder.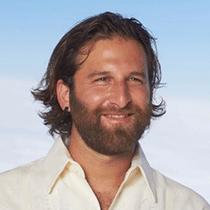 Gagan has gained significant recognition as the Founder and Chief Creative Director of the award-winning creative agency Guru Media Solutions, which serves some of the world's most impactful purpose-driven movements, brands and organizations: Patagonia, Clover, World Bank, Safeway, Obama 08', Jamba Juice, The Nature Conservancy, and California Pizza Kitchen. He is also an adjunct professor at his alma mater, University of Colorado. Gagan holds a BA in Marketing and Advertising.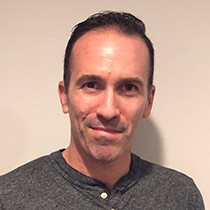 Chad began his career in television and feature film VFX. Over the course of his career, Chad has been brought on board at the top VFX houses in the world such as Digital Domain, Sony Imageworks, and Method Studios. Most recently, he was supervising the LA Modeling Department at Method Studios on Marvel's Antman and Captain America: Civil War. Chad has also created imagery ranging from 3D virtual tours to web and logo design. Chad graduated from UC Davis with a BA in Graphic Design.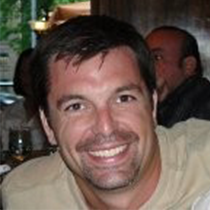 Nick brings a strong level of experience in both the marketing and brand world. He attended Colorado College, earning a BA in Economics and Political Science with an International Minor. In 2000, Nick moved Los Angeles and landed a job at IMG in the Hockey Division. After 6 years at IMG, Nick decided to take a job at Playboy Racing as the Director of Merchandising and Marketing, developing various merchandise sales. In 2008, Nick left Playboy Racing and became the Director of Business Development at NRG, an experiential marketing agency focused on sports brands. NRG's clients included Nike, Red Bull, Panasonic, 2K Sports, MLB, and among others.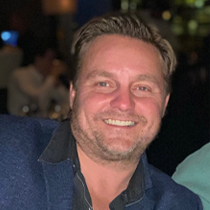 Stephen fostered homebuilding during the 2009 Great Recession. From 0 to 45 units closed, he made proud new homeowners and brokered over $11 million in real estate transactions. During the recent Pandemic, Stephen continued to create jobs and push the integration limits between technology and smart building with new product in Tempe and Scottsdale, Arizona. Stephen holds a MBA from the W.P. Carey School of Business at Arizona State University. He received his Bachelor of Science from Kenan-Flagler Business School at the University of North Carolina at Chapel Hill and Minor in French from the Sorbonne University, Paris, France.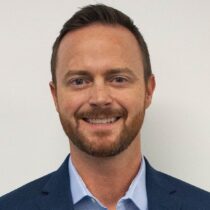 Joe is the cofounder and CEO of KPG Healthcare which has appeared on the Inc 500 fastest growing private companies in the US list 4 years consecutively as well as one of Los Angeles Magazines fastest growing private companies.  With every company, Joe's focus is building in efficient processes by implementing systems and technology, establishing an amazing work culture, and empowering employees to have the opportunity to grow personally and professionally. Joe has a BS in Management Science and Information Technology from the Pamplin College of Business at Virginia Tech.