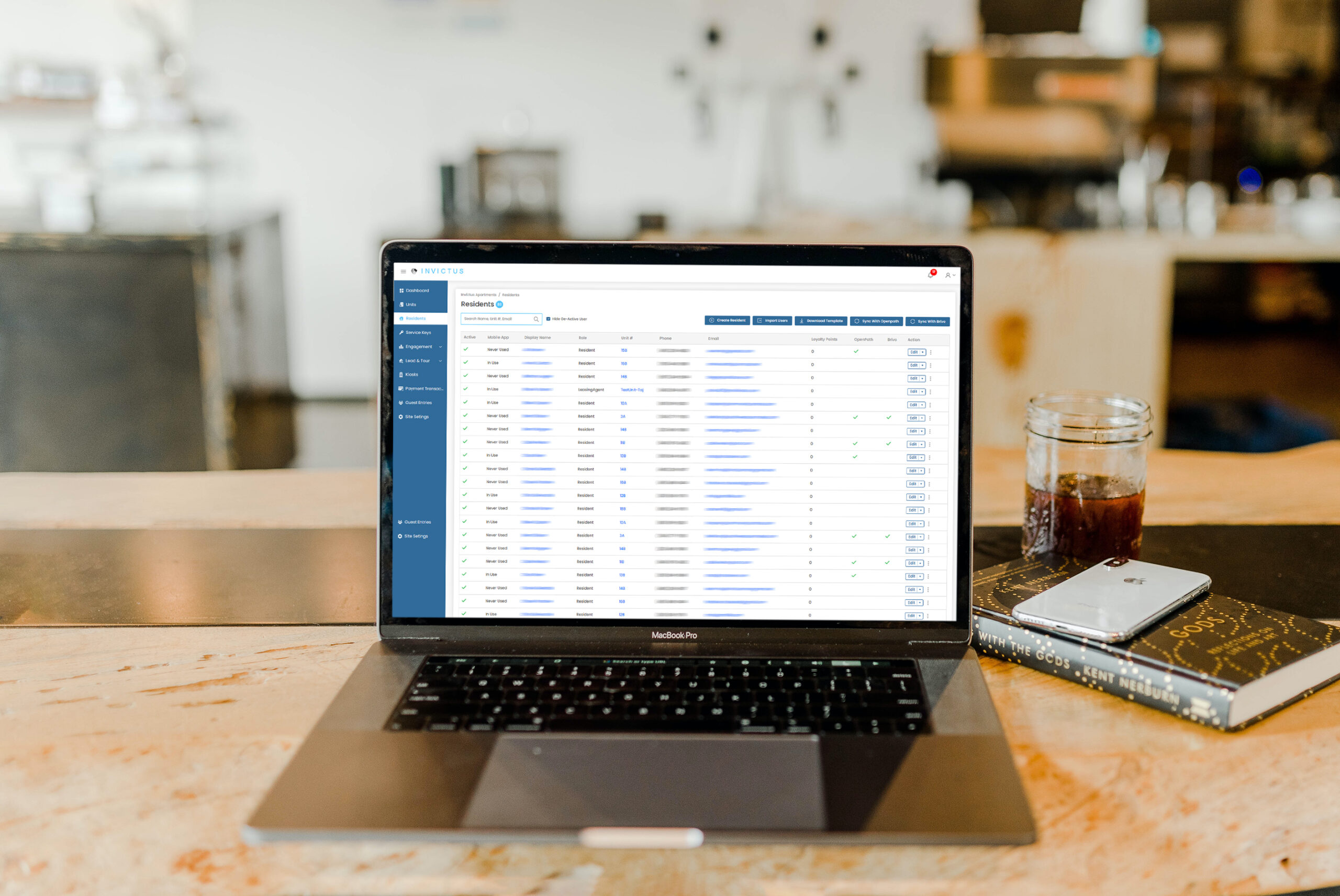 Read receipts on community, group, or individual notifications
Our direct chat feature that centralizes all communication with residents
Rental payment processing and tracking through Heartland payment processing
Organize, track, and manage amenity reservations
Lead tracking and self-guided touring process with our wayfinding map
Our administrative backend features include:
Single click deactivation of users
Time-stamped photos and videos of digital key use
Digital leasing office that supports self-guided touring
Vendor key tracking and management
Optional maintenance request management
Surveys for realtime feedback on initiatives and renter satisfaction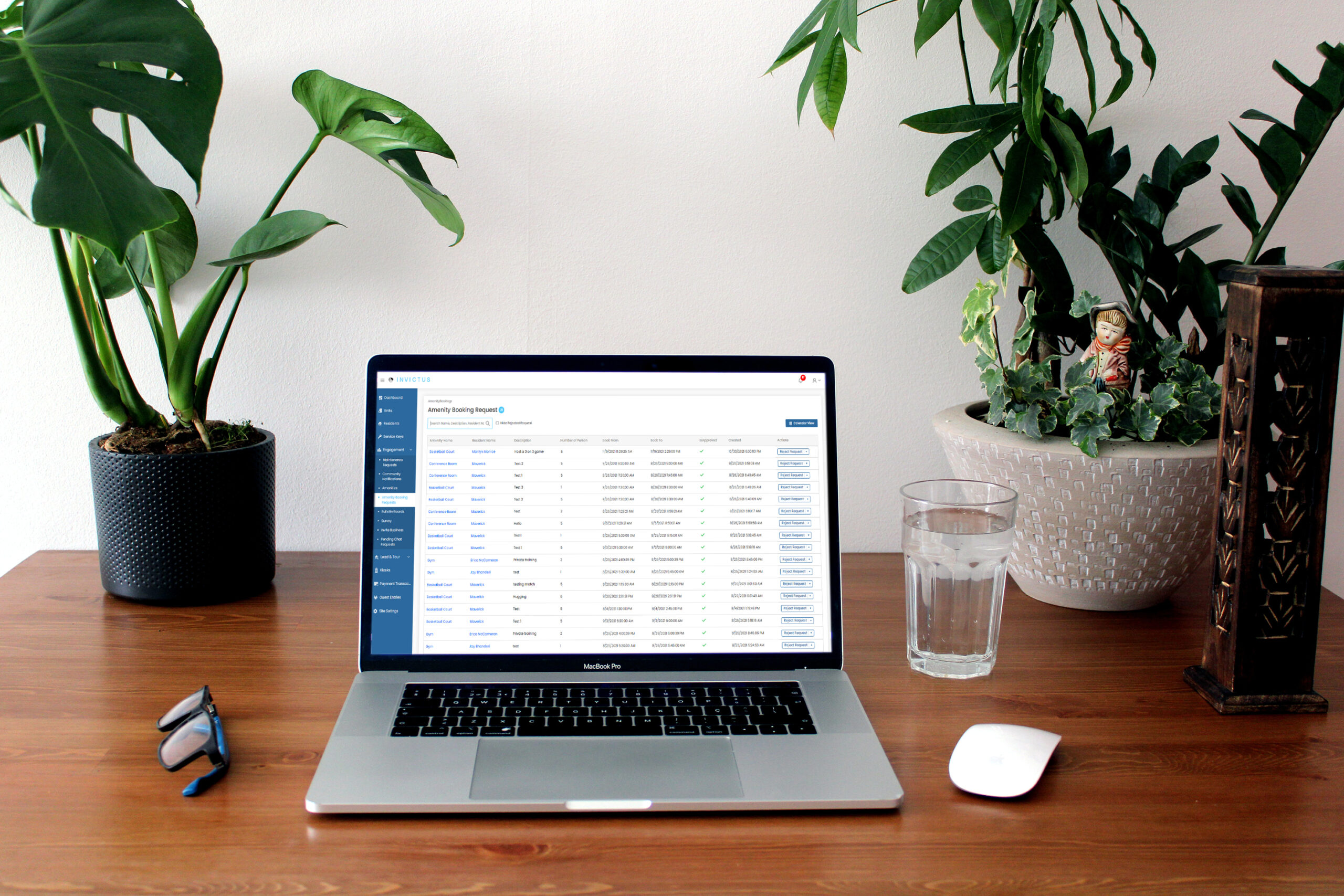 Our administrative backend helps you unify communication with your residents. You'll be able to track your workload and correspondences with residents, as well as view time-stamped photos to see who is coming and going into your building. Invictus offers completely customizable features, allowing you to choose which features you may or may not want to use. Our single software communication allows you to be more efficient with daily work tasks and stay on top of all resident communications.