The One Way Self-Guided Touring Revolutionizes Renting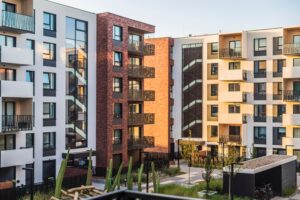 From starting as a sparsely used add-on feature to becoming an absolute necessity for rental housing, self-guided touring has now become the norm for property managers to have. Self-guided has served as a valuable asset during the COVID-19 pandemic, as they implement social distancing. Potential renters have the option to tour a multifamily or apartment property without having to meet property managers face-to-face. Self-guided touring also gives renter more flexibility in choosing when they can tour, as well as choosing the pace they want to go for a tour.
However, it's important to note that the journey to create an efficient self-guided touring option has not always been easy. Companies had to look at solutions for certain situations that could arise, from touring after leasing offices are closed to closing off dead zones to potential tourists. The way that companies looked to remedy these situations was to take note of what property managers and residents need, as well as making sure to set options to how residents can self-tour and avoid dead zones in buildings.
How Invictus Fits In
Invictus also offers the option for potential residents to have self-guided tours. Potential residents are sent a wayfinding map and can tour living spaces at their own pace. This also gives property managers a chance to emphasize that socially distancing is taken seriously at their property with offering self-guiding tours. Residents feel more empowered with self-guided touring, as it gives them more agency to choose when they would like to tour, as well as having more flexibility when choosing the next apartment or multifamily property to live in.