How Virtual Touring is Becoming the Norm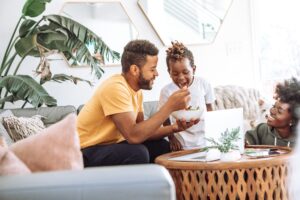 The appeal for 3D or virtual tours had been growing for renters since 2018. 3D and virtual tours give potential renters the option to view a possible living space without having to travel or take time out of their busy days for an in-person tour. In 2020, the preference for 3D and virtual touring due to the beginning of the COVID-19 pandemic. According to a recent study by Zillow, by the fall of 2020, sixty-four percent of renters agreed somewhat or completely that a 3D tour gave them a better feel for a potential living space than static photos. Fifty-six percent stated they wished more listings would have 3D tour options, while sixty-one percent expressed agreement that it would be easier for them to unlock properties with their phone for a tour on their own time.
Virtual and 3D touring offers the chance for renters to view a new living space from the comfort of their current homes. It gives more power to the resident, as they can view multiple virtual and 3D tours in one day instead of having to use time to commute to multifamily and apartment properties for in-person tours. Property managers also benefit from virtual and 3D touring, as they have more time throughout their work day for other tasks while potential residents can tour on their own time. Having 3D and virtual tours in place also shows that property managers emphasize the importance of integrating the newest technology on their properties and options for people to continue social distancing during the COVID-19 pandemic.
How Invictus Fits In
Invictus allows potential residents to view vacant spaces through its kiosk. Property managers also have the option to send touring residents a map to navigate their multifamily and apartment properties, so that residents can tour at their own pace and time. In-person interaction is decreased to protect against COVID-19, and renters can continue to have the flexibility of choosing when they want to tour and have more agency in how to navigate their new living space.