Two Ways to Close the Digital Gap for Renters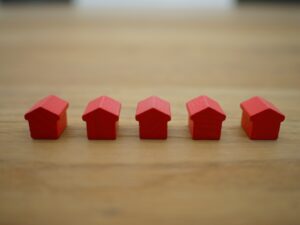 According to a new study published by Zillow, the percentage of renters who expressed a preference for online payment skyrocketed from spring 2018 to summer 2021. By the fall of 2020, sixty-nine percent of renters surveyed stated they preferred electronic payments. Electronic payments are not the only digital renting aspect becoming more popular, as the use of tools for signing rental leases has also seen substantial gains in 2021. Thirty-five percent of renters currently sign leases online, which is a 5-point increase from 2020.
What this tells property managers and investors is that digital transactions are becoming the norm in renting a living space. And the two ways of doing so is implementing electronic payments for rent and other fees, as well as giving residents the option to sign leases electronically. These two options give residents more flexibility in maintaining their living space needs, as they can sign and pay for their living space from the comfort of their own home. And while it's important to integrate these digital options, property managers should continue to offer in-person interactions to their residents in order to keep their residencies as inclusive as possible.
How Invictus Fits In
Invictus partners with Heartland payment processing so that residents have the option to complete rental payments through an online transaction. Through our mobile app, residents can view and pay all fees from wherever they are. The Invictus kiosks also offer potential residents the opportunity to view vacancies in whatever property they are interesting in renting that includes the Invictus technology. With Invictus, residents can solve all their needs via the mobile app from any location, as well as have the opportunity to change their living space and enhance their resident experience.