How Proptech Can Enable Brokers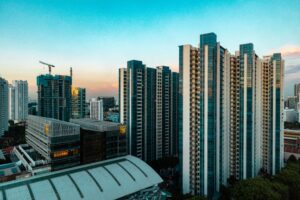 With COVID-19 playing a major role in how people and technology work together in different industries, the future of brokers and real estate has changed as well. Some thought leaders have expressed concern about if AI and other tech innovations could take over human employees and continuing to drastically change the job market.
However, companies such as B +E say that people and technological innovations can work together without one have to completely erase the other. The future of real estate can feature equal collaboration between brokers and modern tools while continuing to retain resident satisfaction. Updated dashboards for property managers can be used to compile realtime data and activity, while giving its users confidence in selling net real estate and retaining residents. When managing larger portfolios, property managers can use technology to analyze how each property is performing and manage all resident needs.
How Invictus Fits In
One prominent feature of using Invictus is the administrative dashboard utilized by property managers. Instead of having multiple single software subscriptions, property managers can access all software and apartment property needs through one administrative backend. With Invictus, property managers can also offer potential residents self-guided tours of their property as well as have direct chat with current residents. Invictus allows property managers to continue to be hands-on at their work place while continuing to utilize technology to elevate their community and keep their residents satisfied.