How Remote Work Impacts Potential Residents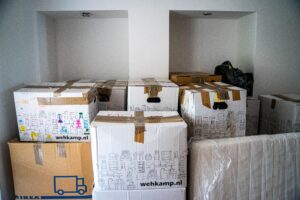 Another one of COVID-19's many effects on the world was changing the work landscape. Those in the workforce now have the option to work fully remote or in a hybrid setting that includes going into the office 2-3 times per week. According to Apartment List, twenty-one percent of workers plan to be fully remote post-pandemic and nineteen percent expect a hybrid environment.
Over the past year, nineteen percent of remote workers moved compared to the thirteen percent of onsite workers. This shows a new growing trend in how potential residents choose their new living space. Those that work remote have more agency in choosing where to live, as they do not have to worry about a daily commute to and from work. Remote workers may choose to remain close to family, or move to a new state or country altogether, as all that is now needed to work is a laptop and WiFi connection.
Apartment List found several reasons for why remote workers are moving, from finding a more affordable market to reducing monthly costs. Others stated that they are looking to reduce costs in order to save money to purchase a house, and now have the flexibility to move to cities that have a lower cost of living. Overall, the pandemic shows a trend in how residents move and why, and remote work will continue to influence the potential renter's decision.
How Invictus Fits In
Invictus was designed for the on-the-go resident. With remote work promoting a more flexible and on-the-go lifestyle, Invictus can become an important asset for remote workers. Users have all residential needs located in app that include direct communication with property managers, reservations for apartment amenities, and digital coupons for local businesses. Invictus prioritizes making the resident lifestyle as easy and seamless as possible, which includes having all needs located in one central space.