Embracing Virtual Leasing Assistants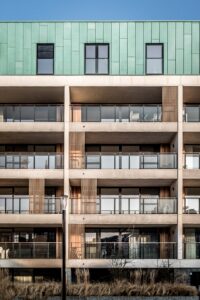 Thanks to the COVID-19 pandemic, more and more apartment property companies are embracing industry technology. Innovations that would have trended in the next ten years are now becoming prominent today, including smart-home technology. Companies such as Amazon are now gearing products towards residents on the go, from amenity reservations on mobile apps to delivering groceries. And virtual leasing assistants are no exception to the growing trend of technology.
Virtual leasing assistants offer time and cost savings for property managers. Property managers no longer have to handle mundane tasks such as providing rent rates or setting up appointments for potential residents. This also benefits the potential renter, as they have more opportunity to schedule tours of apartment properties on their own time, giving them more flexibility.
How Invictus Fits In
The Invictus kiosks include the opportunity for property managers to increase occupancy with virtual leasing assistant. Potential residents have the option to view apartment vacancies 24/7 and inquire about rental applications. This feature helps property managers save time by no longer having to perform mundane tasks such as setting up touring appointments or giving rent rates. Potential residents can access renting information and self-guided tours on their terms, thus making them feel empowered in their community when having the opportunity to choose a new living space independent of a property manager's schedule.