High Income Millenials Are Now Turning to Lifestyle Renting- Here's Why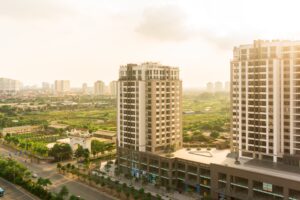 According to recent study conducted by RentCafe, there is a rise in higher-income Millennials choosing to rent instead of buying a home. The share of rental applications for renters earning more than $50,000 is at a five year high of thirty-nine percent and rental applicants are making an average of ten percent more this year than last year. With an above average income and higher budget for renting, lifestyle renters can choose to live in amenity-rich, high-quality apartments. However, soaring housing prices as well as inflation and interests due to the COVID-19 pandemic have prevented potential buyers from putting a down payment on a home, thus having to turn to renting instead.
How Invictus Fits In
Invictus allows potential renters to search for a potential apartment available for lease even when the leasing office is closed. Potential renters also have the option of a self-guided tour with a digital map included. This gives the renter more agency in choosing when and how they would like to tour their next living space, as well as minimizing in-person contact during the COVID-19 pandemic. With self-guided tours, both the potential renter and property manager can digitize their apartment or multifamily properties and enjoy a new, empowered living experience.